Building Bristol is transforming local employment opportunities through development
Our Vision
Bristol City Council now require all major planning applications to commit to the submission, and implementation of a local Employment and Skills Plan (ESP) for the construction phase of the development at validation stage.  The ESP will be secured through pre-commencement planning conditions and where appropriate, an End User ESP will also be required pre-occupation.
Building Bristol's vision is to tackle educational and economic inequality by working with developers, contractors and employers to plug local employment and skills support services into all major developments. By working in collaboration, we can also support employers to address their skills gaps, help diversify their workforce and build skills and training to help address the skills shortage in the construction sector.
If you are required to complete an ESP as part of your planning application, please get in touch with Building Bristol to see how we can support you to fulfil your employment and skills targets.
Bristol is booming!  There are many major developments in the pipeline and now is the perfect time to work in partnership with Building Bristol to support local people into jobs, skills and training opportunities and develop your own workforce.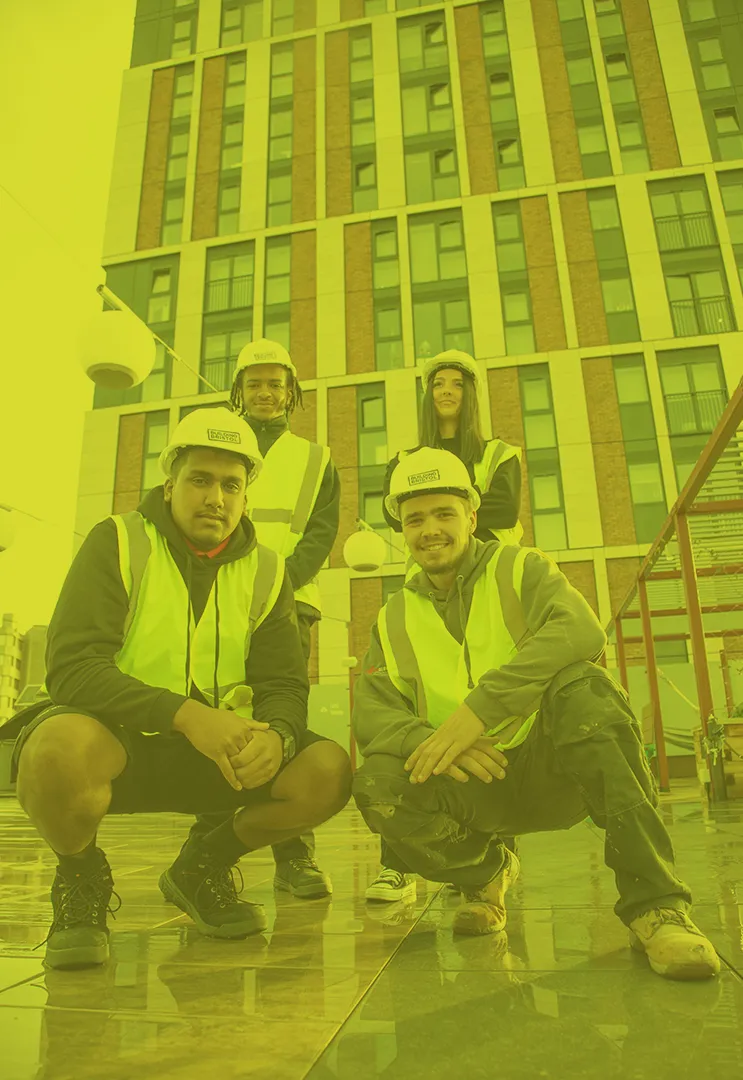 *A major development a) 10 or more residential dwellings; b) more than 1,000 square metres Gross Internal Area of non-residential floorspace).
What is Building Bristol?
Building Bristol is a service to support local developers who are preparing planning applications so they can also create robust employment and skills plans.
A Building Bristol Coordinator is on hand to support contractors and end employers with developing their plans and delivering (and hopefully exceeding) their agreed targets. By working with all major developments, there are also opportunities for shared events and campaigns to boost local recruitment.
Building Bristol will
provide advice, support and guidance in the creation of a high-quality tailored ESP
Ensure timely approval of ESP to support with discharge of pre-commencement/pre-occupation planning conditions
support the achievement of employment and skills outcomes through a variety of council and partner led initiatives
provide ongoing monitoring and evaluation of targets and outcomes
promote your ESP within all Building Bristol partnerships and networks
audit and evaluate employment and skills outcomes over the lifetime of plans
review and report on employment and skills progress taking account of monitoring results
support with individual case studies to publicise the ESP outcomes and achievements
Building Bristol is led and supported by Bristol City Council. The strategic direction and work planning are overseen and supported by a board of key partners, including business, education, training, employment support, voluntary sector, trade unions and construction support.